Among Us is created by Innersloth Platform, available on various digital platforms including PC, iOS, and Android.
Target audience: The game is a multiplayer online social deduction game suitable for players of all ages, but it may be particularly appealing to players who enjoy working together with others to solve problems and uncover the truth.
Notable elements of the game:
Players: Among Us can accommodate 4-10 players in each session.
Actions: Players can take on the roles of crew members on a spaceship, and they must complete various tasks while trying to identify the imposters among them. Crew members can also report dead bodies and call emergency meetings to discuss suspicions.
Rounds: Each round of Among Us is a self-contained game session, where players complete tasks while trying to identify the imposters. The game alternates between rounds of crew members completing tasks and rounds of discussions and voting to identify the imposters.
Objectives: The game focuses on social deduction and cooperative gameplay, where players must work together to complete tasks while also trying to identify the imposters among them
I played Werewolf and Mafia which is in this game genre. Compared to other games in its genre, Among Us stands out for its unique blend of social deduction, cooperative gameplay, and simple mechanics.
The game is very fun due to its interactive gameplay that encourages player engagement and teamwork. Because the element of mystery and deception adds excitement and intrigue to each round as players work together to uncover the truth while trying to outsmart the imposters.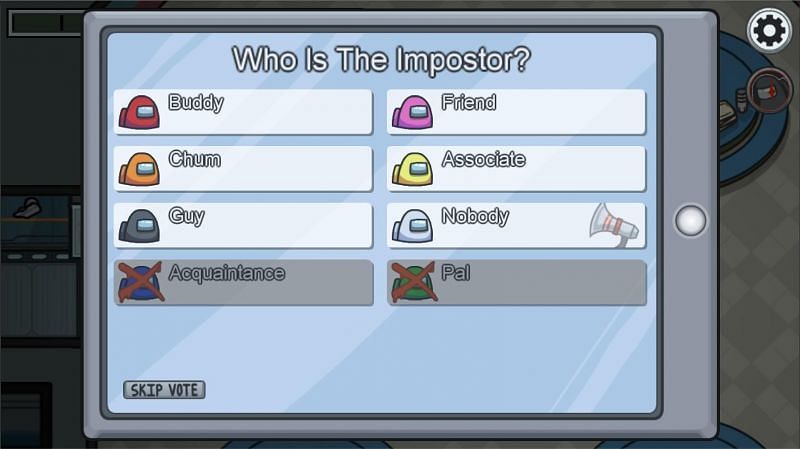 One moment of epic fails is when you trust a fellow imposter a lot and listen to their words, accidentally killing out innocent crewmates. Finally, when the imposter reveal themselves you feel very surprised and betrayed, adding a lot of emotions to it.
Things that could make the game better could be when playing online without seeing each other's facial expressions, it's harder to judge if one is lying or not.