I played "What Remains of Edith Finch," a single player explorative walkthrough experience developed by Giant Sparrow and published by Annapuma Interative.
The game centers on the character of Edith Finch, a member of the Finch family, as she returns to her family's home in Washington and learns of her relatives' various deaths, presented as an anthrology of mini-experiences, all tied physically in space to a single house.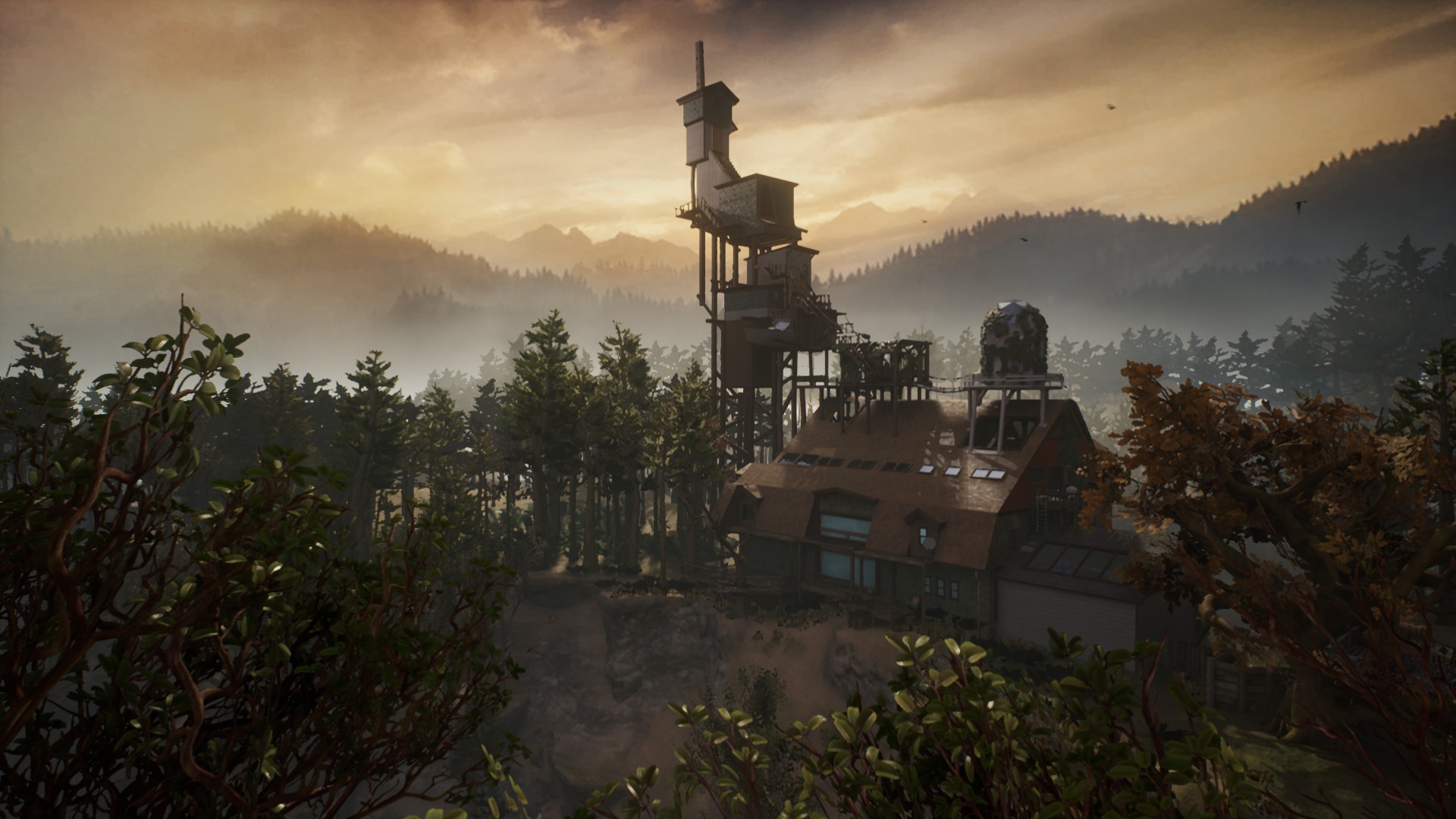 Giant Sparrow, lead by creative director Ian Dallas, is an indie game studio, whose previous debut game was "The Unfinished Swan" which won a BAFTA award. The game's most notable mechanics are its dynamic text captions, which visually guide the player through the house, serve as cues for players to interact with certain house objects, and serve as the dynamic, traveling storyline itself, in Walter's train scene, where the words visually lead the reader into the train tracks, and in Barbara's comic scene, where animations take place through a graphic novel.
Dallas described the goal for "What Remains of Edith Finch" to be "an interactive experience that evokes what it feels like to have a moment of finding something beautiful, yet overwhelming." The game's walk-through nature conveys this experience, less focused on player-initiated decisions, and more focused on the lack of agency, the paralyzing helplessness that exists in the Finch family's curse that Edith finds herself compelled to repeat upon returning home. At the heart of "What Remains of Edith Finch" is the question of whether the Finch family is doomed and whether believing in the inevitable causes the inevitable.
"What Remains of Edith Finch" doesn't purport to be a choose-your-own-adventure kind of game, the way that open-world explorative games, equally walkthrough in their nature, might be (including but not limited to Life is Strange, Firewatch, etc.) where these force players to reconcile with their moral engagement as they chart their characters' journeys throughout the game. Instead, "What Remains of Edith Finch" cultivates an artistic experience, linked by mini-stories which the player might experience in any order they choose, where all the mini-stories follow a larger thematic storyline that compels the reader to follow Edith Finch's exploration of her own home. in "What Remains of Edith Finch," walking allows for emotional depth, player-driven experiences where the player is forced to be an active participant (as compared to television, film, radio, and literature where the reader/watcher can experience passively). We might do better to broaden our definition of a game, defined as a structured form of play, where enjoyment might arrive from aesthetic enjoyment. Rather than stick to the idea of games being purely defined by player action, springing from the military-industrial complex as the Clark article discusses, we might do better to reframe games as aesthetic experiences where enjoyment and fulfillment arrives in a more reflective, thoughtful nature. Games, after all, teach us about ourselves.