Game background:
I chose to play Virginia which is a first-person thriller and mystery adventure game developed by Variable State in 2016. In the game, the player takes on the identity of Anne Tarver, an FBI agent tasked with investigating a missing person case. The story unfoldes in the town of Kingdom, Virginia.
What first caught my eye about the game is its graphic and open landscapes. Unlike other mystery games, I have played Virginia stands out because it is heavily built on scripts. The player only controls the movement between scenes which reminded me of the walking games talked about in class last week. Both games made us feel like I was watching a movie where I controlled the scene movements. 
Target audience:
I think the target audience is people who enjoy mysteries and detective stories. In addition, I don't think the game is targeting players that are competitive and enjoy challenges/puzzles due to its narrative nature.
Formal elements of the game:
There are many game mechanics that I can spot. There is no conflict that prevents the player from achieving their goals and the outcome is the same for every player. The rules are also pretty straightforward where the player needs to enter the scene and look around for objects, especially the one that will lead to the next scene. This pattern is carried throughout the scenes. The main goal of the player is to gain information about the mystery of the missing person. 
One problem I foresee from this procedure is that players can miss out on possible narratives if they find the object that leads to the next scene before all other objects that give narrative information. This happened a few times when I was playing the game and it was annoying because I would not be able to find out what I missed. I think this problem can be solved if the developers add an order to the objects that need to be found in each scene so that even if the player clicks on the object they can move to the next scene they would not be able to move forward unless they have already found all other objects in the scene.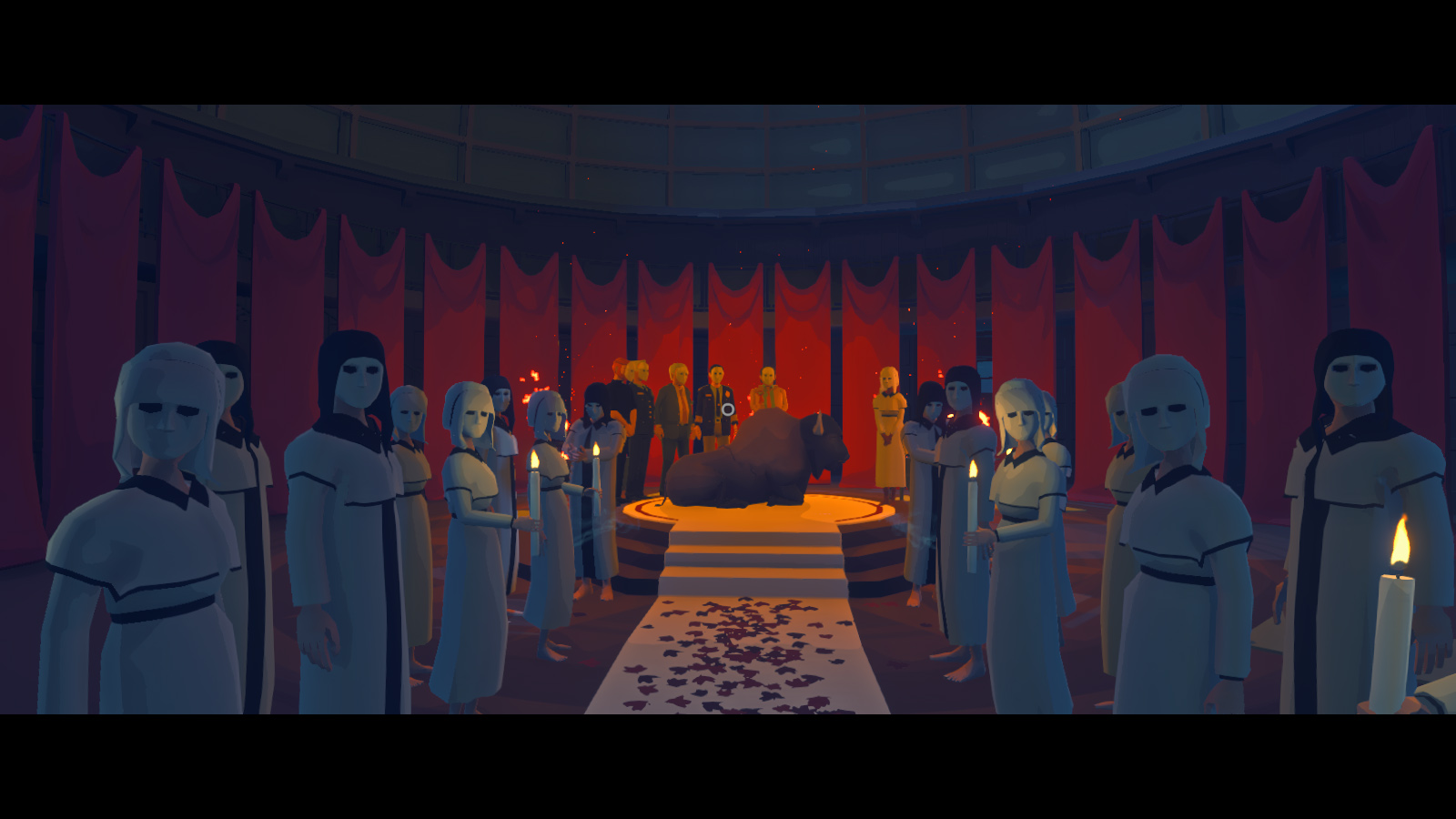 What kind of fun:
I believe that the game's enjoyment stems from the narrative and discovery. The game tells a story and the player experiences fun as they work to uncover the full story. Similar to Dear Esther the game's enjoyment stems from the exploration of the game's rich setting. The town of Kingdom together with the graphic was very pleasing to see and the game brings joy to the players purely from exploring the town.   
I enjoyed playing the game however, I wish it had more challenges involved since it is a mystery game. There are many points in the plot that I can see fitting to add puzzles that would engage the audience more.